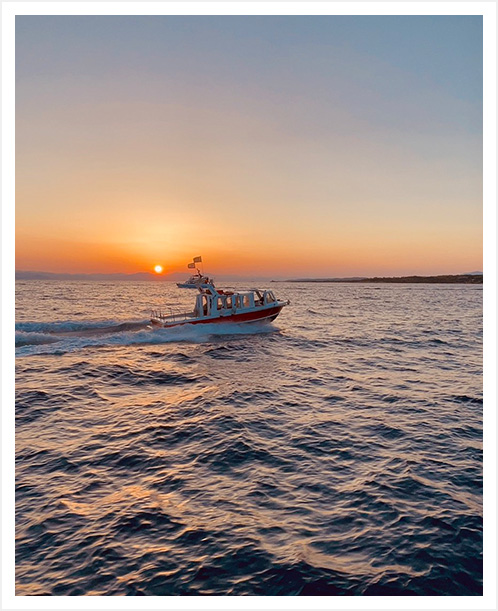 SPYRIDOULA
Marine Taxi Spetses - Sea Transports - Daily Cruises

In the port of Spetses, you will find daily and throughout the year, our sea taxi "Spyridoula" which can take you to any part of the island, its beautiful beaches, the surrounding islands and Piraeus, Peloponnese and wherever you wish.
Having a long course in the field of transport by marine taxi, a crew consisting of experienced and kind people, we can transport you to the destination you want, as well as organize your own day trip.
Our sea taxi is modern, comfortable and can carry up to 8 people. Due to the measures of covid19 and wishing our travelers to be safe, our sea taxi has reduced the number of people to 6.
---
DAILY

We transport locals and tourists from all over the world with our sea taxi, to the places they want, ensuring their quality, safety and speed.
At the same time, we are always at your disposal to plan your day trip together. You just choose the destinations you want and leave the rest to us. Our marine taxi runs 24 hours a day after contacting us.
Our goal is to provide you with the best possible services, so that you can get the best memories from your trip with our sea taxi.
CONTACT US


so as to discuss the trip or shipping you want
to carry out.